Friends of Clapham Terrace School
We have an active group of ex-pupils who meet up on a regular basis.  If you are interested in finding out more then please contact us at the school office.
If you have any information about the history of the school in the community, we would be very happy to hear about it.
The Reunion Group has set up an annual Year 6 poetry competition, inspired by Dennis Enright, a former pupil at the school and a famous poet. Poems are based on children's memories of their time at Clapham Terrace.  This year's winners were Holly, Ami and Rhys and they recorded their poems in a specially bound book, on display in the school entrance hall.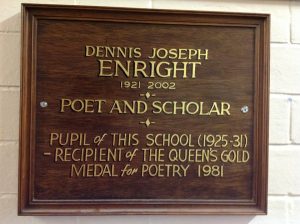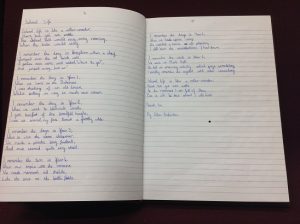 The Reunion Group also donates prizes for other school competitions, such as the Clapham Online Safety Team (COST) poster competition. Many thanks to the group for their support.