Helpful Heroes
To launch our new topic Helpful Heroes we had a first aid workshop. We learnt what to do in an emergency, who to call and what to do until help arrives.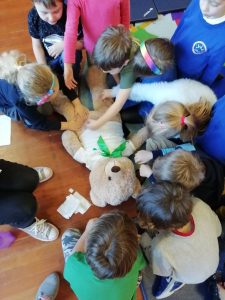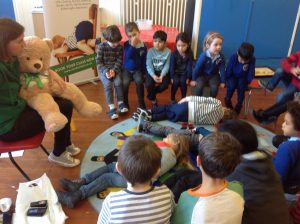 FIRE! FIRE! FIRE!
The fire service came in to visit. They dressed one of the children up in all the equipment and taught us some fire safety. They left a great activities box filled with books, worksheets, outfits to dress in and a teddy.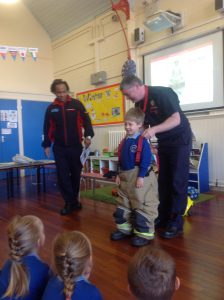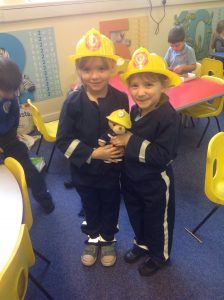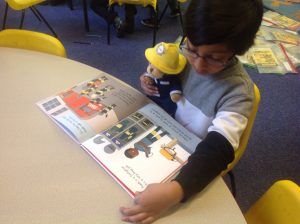 The Black Country Living Museum
Year 1 thoroughly enjoyed their trip to the Black Country Living Museum.
  Equipment Needed:
Reading record and colour-banded reading book in their book bag.
A PE kit should be left in school and can be taken home to be washed at the end of each half term.
A named water bottle containing water only.
A blue sweater for when we go out on trips.
Homework
Monday – fortnightly Home Learning project in for the following Thursday.
Friday – The children have a spelling test every Friday.  They must have their yellow books in school on a Friday to receive their new spelling for the following week.  We recommend children use the look, say, cover, spell, check method to practise these.
Reading – children are expected to read at least 3 times a week with a parent or carer.
How to Help Your Child
We ask you to support your child by hearing them read their individual levelled reading books at home.We would appreciate it if parents could sign and make a comment in the reading diaries at least three times a week. Helpers may also hear your child read their individual reading book in school, so it is important that this book is brought to school every day. Books are changed in school every week.