Chinese New Year
Early Years celebrated Chinese New Year in style again!  Our learning included river and bridge building to dramatise the story of the origins of the Chines calendar. We formed a band to perform to our Chinese music. We collaborated to design and create a huge dragon and a Chinese cherry blossom tree.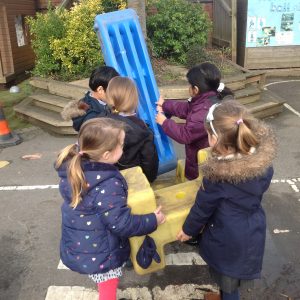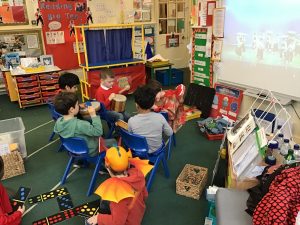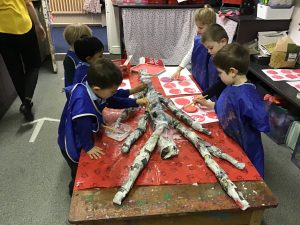 We learned how to speak in Chinese and how to form numerals in Chinese.  We even skyped our friend who spent the week in China!
Our celebrations culminated in a dress up day and parade to our parents and carers around school.  Nursery prepared, cooked and enjoyed a delicious vegetarian chow mein and Reception visited a local Chinese restaurant for lunch!
During our fantastic week we all demonstrated creative, active, persistent and collaborative learning styles.