Early Years end of year Celebration Outing, 8th July 2019
Early Years and many of our parents and carers spent the day at Victoria park, using and developing further, our active learning skills! We collaborated, persisted and had a lot of fun outdoors! We enjoyed a picnic lunch and more parents joined us during their breaks from work! We paddled in the lido and had ice lollies as a treat. What a fantastic, busy and enriching year we have had, learning new skills and developing our understanding of the world. We can now all use a wider vocabulary to share our ideas and express ourselves more articulately!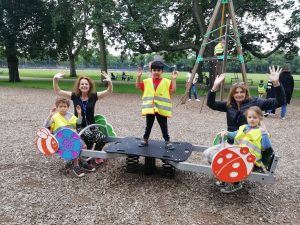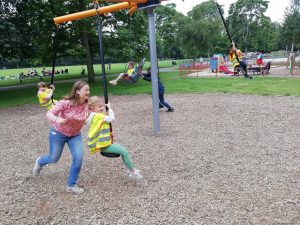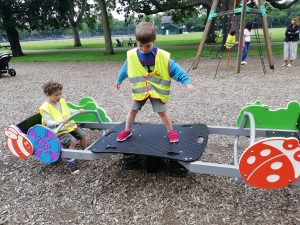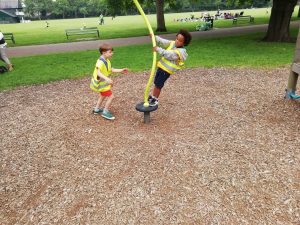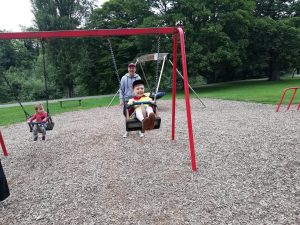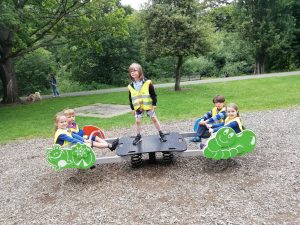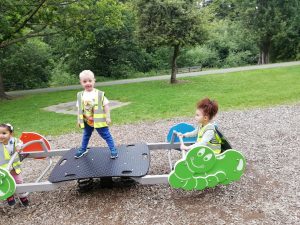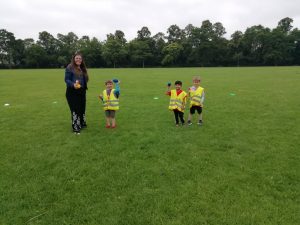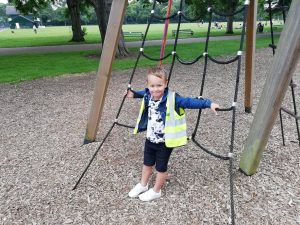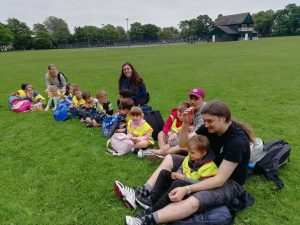 'Percy's Bumpy Ride'
Every year Early Years collaborate to create an assembly for our parents, carers and our school community. This year the focus was our learning topic 'Our Local Area!' We shared our maps, sang songs and retold a favourite story acting out 'Percy's Bumpy Ride'. We have learned to articulate clearly and slowly. We demonstrated confidence, independence, creativity, persistence and resilience whilst having lots of fun! 100% of Early Years parents and carers attended and demonstrated their continued support and partnership with us. This encourages even greater levels of positive learning attitudes and promotes the wellbeing of the children!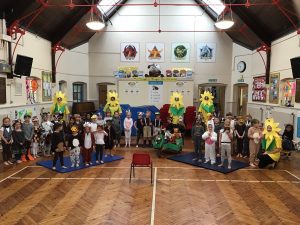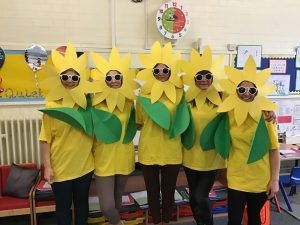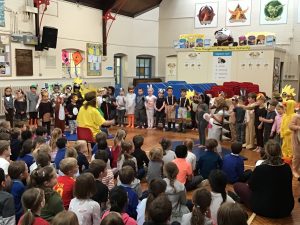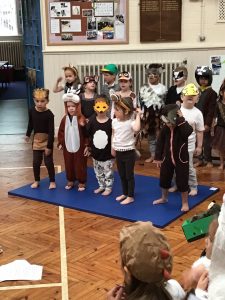 What another busy half term!
We have been caring for our green areas, weeding and watering our plants. We even measured and compared the heights of the flowers using non-standard measurements and centimetres. During our Maths Workshop our Parents and Carers joined in our problem solving activities. We demonstrated the learning behaviours of independence, persistence, resilience, collaboration and creativity to solve a broad range of mathematical problems.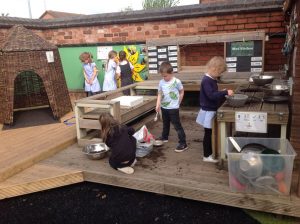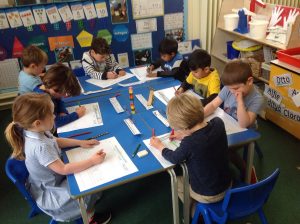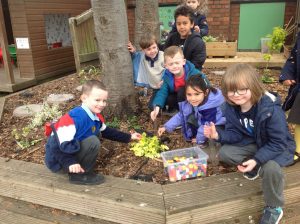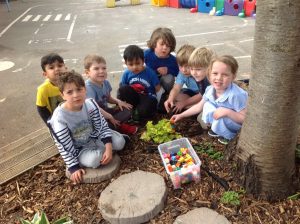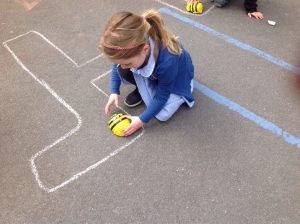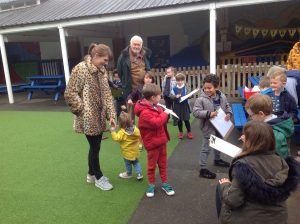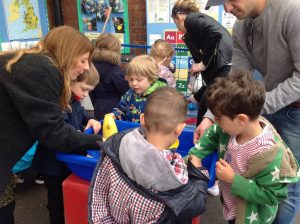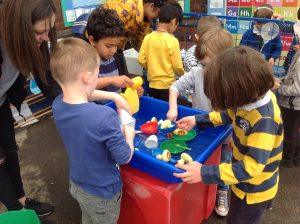 Nursery enjoyed a Road Safety Workshop delivered by Warwickshire County Council. This was active, engaging and has helped the children to better understand the five steps to crossing the road safely!

Each morning we 'Run A Mile'. We predict how many laps of our route we will run and then we keep a tally of laps each day. We use the digital timer on an iPad to support our learning. We now understand and can explain how regular physical activity helps to keep our bodies healthy and strong!

In order to celebrate our second successful Environment Day and to thank all the many volunteers who joined us in school on a Saturday, we held a mini party! Parents, Carers and staff were invited to enjoy delicious homemade cakes and our Chair of Governors joined us to personally thank them!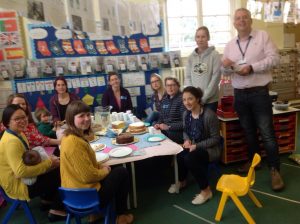 Chinese New Year
Early Years celebrated Chinese New Year in style again!  Our learning included river and bridge building to dramatise the story of the origins of the Chines calendar. We formed a band to perform to our Chinese music. We collaborated to design and create a huge dragon and a Chinese cherry blossom tree.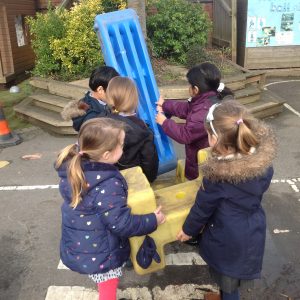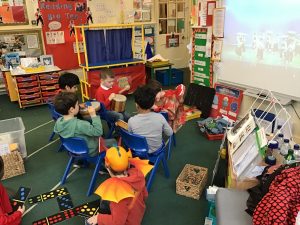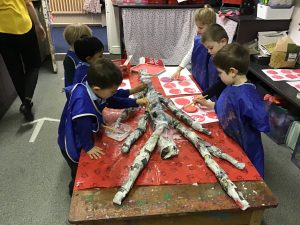 We learned how to speak in Chinese and how to form numerals in Chinese.  We even skyped our friend who spent the week in China!
Our celebrations culminated in a dress up day and parade to our parents and carers around school.  Nursery prepared, cooked and enjoyed a delicious vegetarian chow mein and Reception visited a local Chinese restaurant for lunch!
During our fantastic week we all demonstrated creative, active, persistent and collaborative learning styles.